By Fatima Ali-Salaam, Special to the Reporter
July 20, 2022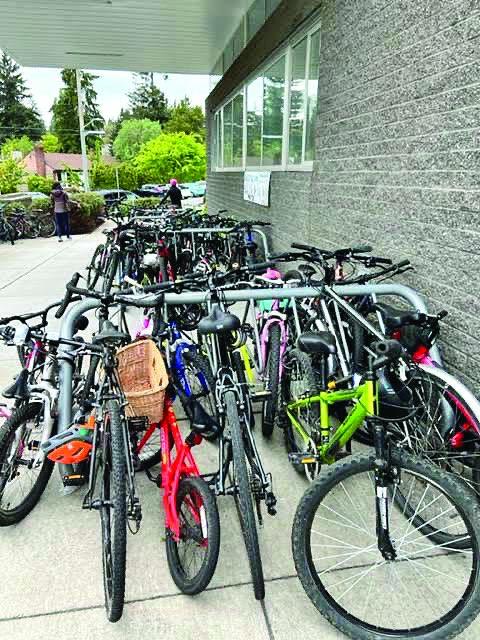 Mattapan includes some of the most well-known traffic congested roads in Boston – Cummins Highway, American Legion Highway, Morton Street, Norfolk Street, River Street, Harvard Street, and Blue Hill Avenue. A few of them now have added bike lanes. At community meetings there are constant comments along the line of "these are indications of gentrification" or "I rarely or never see anyone ride a bicycle on Cummins Highway."
At our last Greater Mattapan Neighborhood Council (GMNC) meeting, I proposed a solution to ensure that the next generation of Bostonians is well-prepared to safely traverse our streets, no matter where their start or destination. That solution is to teach all Boston Public School (BPS) students how to ride a bicycle as part of the standard physical education curriculum.
Bike lanes are part of a multi-modal transportation system that include walking, bicycling, driving, buses, trolleys, and the subway. I propose that if we are to make a generational change, we must teach the "power of the pedal" in our Boston Public Schools (BPS) - kindergarten through 12th grade. It could be integrated into the physical education curriculum.
The near and long-term benefits are compelling. Students can learn balance, how to follow spoken directions, reading skills, and how to pay attention to their surroundings. The physical and mental benefits are the same for children as they are for adults – it's low-impact but riding bikes can increase physical strengthening, lower cholesterol, boost mental and brain power, and improve balance, posture, and coordination.
It is through our public school system that standards for safe bicycling can be met. Many of our public schools do not have team sports. Given that, bicycling would be one way not only to build teams of bicyclists, but also to teach safe bicycling just as we would teach science, math, or languages. Bicycling can be a great equity conduit.
Mattapan is blessed to have a local biking community that has for over a decade, through wonderful organizations like the Mattapan Food and Fitness Coalition's Vigorous Youth, put on the yearly event "Mattapan on Wheels," a free, youth-led day of biking that draws neighbors and residents from all over Boston, especially residents of color.
We also have a local "bicycle mayor," Vivian Ortiz, who is part of the Massachusetts 'Safe Routes to School' program. Ortiz and others associated with that program work to increase safe biking and walking among elementary and middle school students across the state.
Even with these wonderful local health and transportation equity heroes, there is nothing that can substitute the standards that can be applied through a school system. I, for one, am willing to advocate to improve the health and welfare of all our students, so that any one of them may ride safely on any road anywhere – no boundaries.
Fatima Ali-Salaam is the president of the Greater Mattapan Neighborhood Council.