By Reporter Staff
January 5, 2022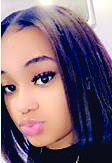 A 16-year-old girl was killed in a shooting on Sunday evening in Codman Square that left two other people with injuries. According to Suffolk County District Attorney Rachael Rollins, the dead victim is Jucelena Gomes, who was found suffering from a gunshot wound outside of 551 Washington St. around 6:25 p.m.
"Two male victims, suffering from non-life threatening gunshot wounds, were transported by Boston EMS to local area hospitals," according to Boston Police.
Rollins said that "Suffolk prosecutors are working in close collaboration with the Boston Police Department Homicide Unit and leading the investigation into the shooting that took one life and forever altered two others. 
"Violence has no place in Suffolk County," she added. "We will hold those who would commit acts of violence accountable.  We are actively looking for the individual or individuals responsible for this shooting and theft of a beautiful life."
Anyone with information is strongly urged to contact the Boston Police Homicide Unit at 617-343-4470.
•••
Boston Police say they arrested a 23-year-old Dorchester man on Monday in connection with a non-fatal stabbing that took place last week on Blue Hill Avenue. Detectives in Area B-2 say that Yeison Pimentel turned himself in after they released surveillance images showing him outside of 479 Blue Hill Ave. around 2:50 p.m. on Dec. 29, when the attack took place. Pimentel was set to be arraigned for assault with a dangerous weapon on Jan.3 in Roxbury court.
•••
A 26-year-old man was arrested on gun charges on Sat., Jan. 1, after police were called to Jacob Street around 3:30 a.m. for a report of a person with a gun. A BPD report says the suspect, Eumaai Springer, was also wanted on an active warrant for motor vehicle homicide in Suffolk County.