By Katie Pedersen, Reporter Correspondent
January 26, 2022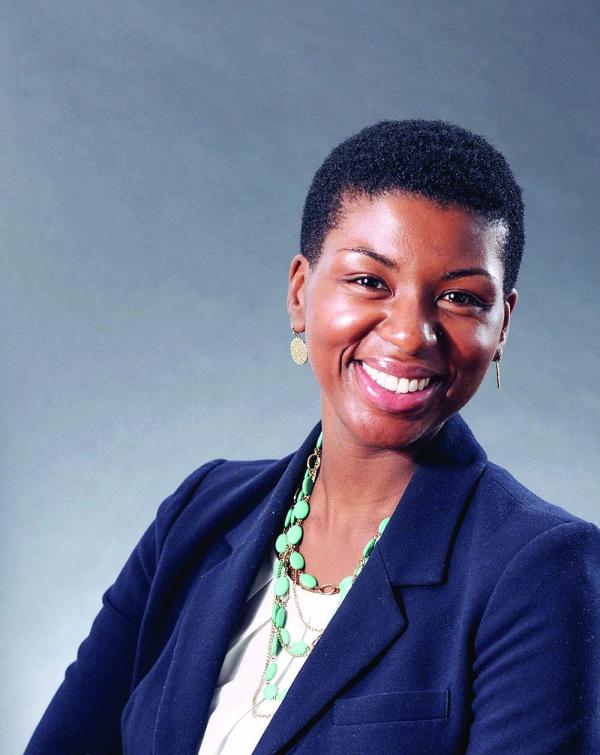 The Harvard Street Neighborhood Health Center has hired Dr. Simone Ellis, a family medicine physician, as its new medical director.
Dr. Alice Lin has been serving as interim director at the clinic.
A native of Bridgeport, CT with roots in Jamaica and Belize, Ellis first became familiar with the areas served by the Harvard Street center as a medical student at Boston University.
"I spent a lot of time doing community outreach during the time that I was in medical school," she said. "I fell in love with the Dorchester/Roxbury community. It's where I would do all of my community health work activities and get my Caribbean food, get my hair done."
Ellis earned her bachelor's degree at Yale University, her medical degree at Boston University, and completed her residency at Georgetown University's Providence Hospital.
In the three years since finishing and residency, she has worked as a family physician in Washington D.C.
"When I saw this opportunity, I thought it was a great way to return to the community in a different role," she said. "I was in Boston as a student. Coming back as a medical director is really an honor. I feel privileged to have this opportunity. I'm very happy that I was considered because it's something that I wanted to do as far as leadership, but I didn't think that I would get the chance so young."
Charles Murphy, the health center's president and CEO, called her background "very impressive. She's very interested in the leadership aspect of being a doctor as well as seeing patients."
He added: "We put on a pretty exhaustive search. When we started, we used a firm. I told them that if I could wave a magic wand, my ideal candidate would be a young doctor who has some experience seeing patients and an interest in the leadership side of the house."
According to Murphy, Ellis fit the bill completely. "She came up and met the staff and all the other providers and they loved her. It worked out great. I think she's going to be welcomed with open arms."
Sara Callard, the center's director of communications and grants, pointed to the ways in which Ellis's cultural background equip her well for the role. "Having a woman medical director that is a person of color is wonderful for us, because she's reflective of the community and that's really important," Callard said. "She understands the people that we serve because she grew up in the inner city herself. She understands personally and she works to overcome the social determinants of health."
She added that many of the health center's current initiatives are focused on reducing racial and income-based disparities in health outcomes, a primary interest of the new medical director.
For her part, Ellis looks forward to improving community health through welcoming care and outreach.
"I definitely believe that health care is local," she said. "This recent pandemic that we're still dealing with has taught all of us that. As a community health center, we have a unique ability to reach out to the local community and welcome them to our doors and extend ourselves outside of our doors as well. I believe that the mission is making the community healthier one patient at a time. I can see myself learning the role. Being from an inner city myself and utilizing the local clinics growing up, I want to create an environment at Harvard Street that's welcoming and feels accessible."