By Bill Forry, Editor
September 4, 2019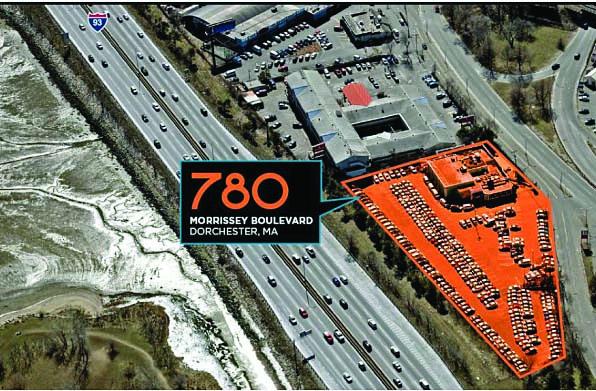 Community outreach set for this month

A landmark Morrissey Boulevard dining and function facility that shut its doors in 2017 would be transformed into a six-story, 200-unit apartment complex under a proposal that will be the subject of a community review starting this month.
The acre-and-a-half parcel at 780 Morrissey Boulevard, once home to the popular Phillips Old Colony House and Freeport Tavern, is now being used to store automobiles.
Kristina Vagen, a vice president for Michaels Development, a New Jersey-based company that has recently sited residential buildings in Cambridge and Brighton, said in an interview that the Morrissey Boulevard location is ideal for the company's business plan.
"Not all sites have to be large to make a big impact," Vagen said. "This site called to us as a location where we could do more affordable living options than downtown, and it could jump start a revitalization of the community."
The parcel in question is now owned by Phillips Family Properties, which also controls Boston Bowl, Phillips Candy House, Ramada Inn, and Comfort Inn among its Dorchester holdings. None of those businesses will be involved in this transaction.

This familiar scene on Morrissey Blvd. will change greatly if the Michaels Development Co. plans come to fruition. Bill Forry photo
Vagen said that Michaels Development intends to purchase the site from Phillips Family Properties, but she added that the Phillips Family will also hold an ownership stake in the new property.
In 2017, Joseph Sammartino of the Phillips Family said that the time had come for "a reinvention" of the eatery and function hall, which they had run for 27 years. Prior to that, the property operated as Blinstrub's Old Colony, a popular wayside eatery that changed ownership after a kitchen fire cause minor damage in the 1980s.
"We're going to see what's available out there. It has great visibility on two main roads and it's a very desirable piece of property," Sammartino told the Reporter in 2017. "One door closes and another one opens. That's the way we're looking at it."
Vagen said that the new property would be strictly residential, with associated amenities and an outdoor courtyard. The wood-frame building would house a mix of studio, 1- and 2-bedroom apartments.
Michaels Development plans to visit local civic associations in Pope's Hill, Port Norfolk, and Clam Point this month and will convene a Dorchester-wide public meeting on Wed., Sept. 18, to present their plan. It will be held at Phillips Old Colony House starting at 7 p.m.
Vagen said that the company's next step will be to file a Letter of Intent document with the Boston Planning and Development Agency, most likely by the end of September. The price of the sale of the land— and the cost of building the project— have not yet been disclosed.