By Daniel Sheehan, Arts and Features Editor
September 26, 2019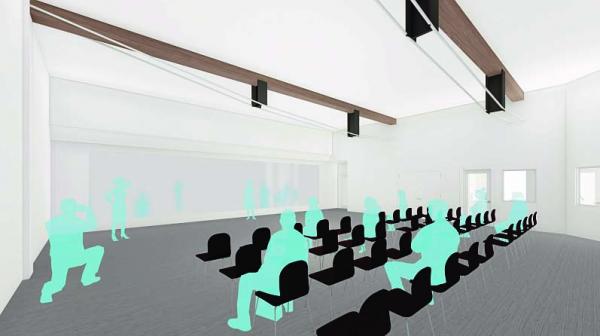 A long-vacant space in Fields Corner will soon be home to the Interdisciplinary Performing Arts Center (IPAC), a multipurpose facility that would become the largest event space in the neighborhood.
The roughly 5,000-square foot facility, which would house a mix of dance studios, gallery space, and workstations, will occupy the top floor of the former Dorchester Theater at 132 R Park St.
It's a space that has remained vacant for decades since the movie house was shuttered in the 1970s, but Lorraine Chapman, a dance instructor and the visionary behind the center, hopes the renovation process will help restore the space to its former glory.
"You can still see these beautiful touches from years ago," she said, gesturing to the faded ornate patterns that decorate the walls of the circa-1920s theater. "You can almost feel that it wants to be a theater again," she said.
While the space is currently home to a vast, dusty storage area, Chapman envisions a build-out that would transform the single, low-ceiling room into a facility with a 1,500 white box media theater, a 1,000-square foot dance studio, an art room, a small fitness center, and an artists' lounge. Renovation efforts are already under way, and Chapman hopes the space will be ready for use by early November.
She'll operate the center along with Lucy Warren-Whitman, a Savin Hill resident and dance instructor who runs her own ballet company. The duo have spent years teaching classes in rented studios and makeshift spaces; the IPAC would change that.
"We want our own space," Chapman said. "We want a space for our companies to have a home, because it's hard to find that feeling of home for artists...dance is a little different' you're usually renting space, you're always looking for space to rehearse."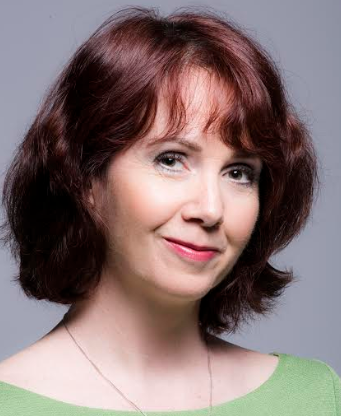 Lorraine Chapman

Chapman, Warren-Whitman, and a small IPAC staff would teach an array of ballet, hip-hop dance, musical theater, and visual art classes to kids ages 1-17 in the center's studios, which will also be available for private rental events. As opposed to a traditional nonprofit, the IPAC will operate with a unique mutual ownership model.
"We're opening IPAC as a cooperative," said Chapman, "so artists can buy in and own a share...if the cooperative thrives, then all the artists who are in the cooperative thrive. So, you're not just out for yourself."
By inviting creators to become individual stakeholders in the center, Chapman hopes to set up "a new business model for artists. You're networking and participating and collaborating with other artists as well, and sharing resources and working together. As a member of IPAC you have a voice in the governance, so you can come to the meetings and say, 'Hey, did you ever think of doing this program or that program?'"
The key to the space lies in its flexibility; the dance studio will have sprung floors, a feature lacking in many performing arts complexes in the area, said Chapman. But the studio and the white box theater can be used for "virtually anything," from yoga classes to theater pieces to choreography sessions. That versatility, combined with the space's work areas, health and wellness room, and lounge, will offer artists a one-stop shop with everything they need to get their work done.
"What I've heard from a lot of young choreographers in town is that they really have nowhere to just relax. I want this to be a space artists can come to for the day and just stay here to work as they please," explained Chapman.
While the space on Park Street likely won't be ready for several weeks, dance classes will be offered starting Sept. 30 in a temporary location at VietAID at 42 Charles St. IPAC is currently accepting enrollments in ballet and hip-hop classes for children of all ages. For more information or to sign up, visit ipacenter.info.