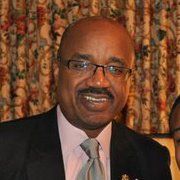 A neighbor who witnessed Monday's police shooting of a 19-year-old suspect on Penhallow Street says that he joined officers in pleading with the young man to drop his weapon— to no avail.
Leonard Lee, a longtime resident of the normally quiet, tree-lined side-street off of Melville Avenue, said that he believes that the young man— who has not yet been named— essentially "committed suicide" by cop.
"I thought that I would never say this, but these officers were amazing in trying to save this young man's life," Lee wrote in a post on Facebook on Monday. "They did not want to shoot him........this young [man] committed suicide."
The incident that unfolded in front of Lee's house stemmed from an earlier shooting in Town Field, just two blocks away, according to Boston Police.
Boston Police Commissioner William Gross told reporters on Monday that two BPD officers on bicycle patrol chased the two suspects from the park. Both men were armed, according to the police account. One initially eluded capture, and has since been arrested, while the second young man engaged the police in a standoff and shooting on Penhallow Street.
Lee told the Reporter on Wednesday that he was eating a late lunch in the second-floor of his house at the corner of Mather and Penhallow street when he heard something amiss outside.
He heard a man yelling, "Drop the gun!!"
"I looked out window and saw a young man holding a gun in right hand, right in front of my car. I saw two cops on bicycles, they were holding their bikes."
Lee said that the young man was "walking back slowly" as the police yelled commands for him to drop the weapon.
Lee started screaming out the window as well.
I said, "Drop the [expletive] gun."
Instead, Lee says, the young man fired two rounds at police.
"One hit the back of my car and the other one, I don't know where it went. But the cops still didn't shoot back. And they had clear shots. They could have put 16 into him with no problem. He was standing straight up and he backed up further and between two driveways. And we are all screaming at him, "Drop the gun!"
The suspect instead opened fire again— two additional shots, according to Lee. One of the rounds hit his neighbor's car.
"The one cop aimed at him and hits him in his thigh, on his left leg. He went down and was still holding the gun up in the air. And we're screaming at him, and he swings the gun towards the cops."
That's when the police fired a new volley at the young man. Lee said that the young man was hit twice.
"One of the cops ran over and grabbed the gun and he started to give him CPR. He was trying to save his life," Lee told the Reporter.
Minutes later, he says, one of the people treating the young man made it clear that he "was gone."
The officers, Lee said, were traumatized by the incident— as was he.
"It was an extremely dangerous situation and the police definitely had an advantage, but they didn't use it," said Lee. "I thought they would put 20 bullets into him. But, they did everything they could not to shoot. I've really got to talk to them- and let them know, they did the right thing. I appreciate them," said Lee.
Another neighbor who lives on Penhallow Street— who asked not to be named— said that Lee's account of the incident was consistent with what other neighbors saw and heard.
Lee said that looking back he probably should have hit the floor and not leaned out his window to shout at the young man.
"I was so close, he easily could have turned and shot me. I could see the hopelessness in his eyes, like he wasn't there. He seemed numb and was backing up slowly," said Lee, who has worked in social services for decades and at one point ran the Dorchester branch of the ABCD service center.
"All I thought about in that moment was I saw a kid with a gun and thought, he's gonna die," said Lee. "These past two days I've been searching to see, what could we have done differently. And wondering, why did it happen to me in front of my house in one of the safest streets in Dorchester."
On Wednesday afternoon, police returned to search for a gun that was allegedly discarded by a second suspect who was arrested on Wednesday. Sources tell the Reporter that police did in fact locate a discarded gun in a backyard.
"There's a real sense of sadness that came over me," Lee said, reflecting on the normally tranquil sidestreet that even on Wednesday remained clogged with media and first responders. "We are a very tight street. We all look out for each other around here."