By Reporter Staff
October 28, 2020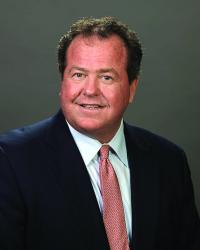 "The BC High of today isn't the BC High I attended in the 1970s," said Jack Shields. "It's stronger, more flexible and more diverse. I'm looking forward to helping my alma mater carry on the Jesuit tradition of building community and educational foundation inside and outside the classroom."
With that in mind, school President Grace Cotter Regan and Board Chair Rev. Michael McFarland, SJ, announced late last week that Shields, the founder and chairman of Stoughton-based Shields Health Solutions, will be investing $5 million to establish the Shields Innovation Center, aimed at prioritizing entrepreneurial thinking while preparing students for the rapidly evolving innovation economy.
"I've spent my career working in organizations that sought to innovate on behalf of patients in Massachusetts and beyond," said Shields. "The path to my accomplishments started in the hallways of BC High. It's an honor to be able to help enable other young men to go down a similar path. The curriculum, faculty, and programming of this center will help drive the next generation of innovators for our community. I look forward to seeing a future that is brighter, thanks to being lit by innovative graduates from BC High."
Said Regan: "Like the many organizations surrounding us, we reacted quickly and embraced change when COVID-19 hit. That's what future leaders need to do, and that's exactly what Jack's investment will continue to promote at BC High."
Shields's gift comes at a time when BC High is enjoying strong enrollment, new and innovative learning programs and centers, and growing diversity. This year's freshman class is 36 percent non-white and comes from every neighborhood in Boston and more than 140 communities in the Commonwealth.
The Shields family has a history of supporting BC High emotionally and financially. Decades ago, Jack's mother and father, Tom and Mary Shields, set up the Shields Merit Scholarship program. More recently, the school has been honoring its benefactors with the Shields Medal, an acknowledgment of "service, dedication, and generosity to BC High."