By Katie Trojano, Reporter Staff
August 5, 2020
With just a month to go before the Sept. 1 primary election, the three-person race to fill what will be a vacancy in the 12th Suffolk state representative district is one of the most competitive in the city.
Three candidates— Brandy Fluker Oakley, Jovan Lacet, and Stephanie Everett, all running as Democrats— are seeking to replace Rep. Dan Cullinane, who announced earlier this year that he would not seek re-election.
This week brought a flurry of public endorsements for Fluker Oakley, a Mattapan attorney who has led the field so far in fundraising. On Tuesday, Fluker Oakley scored an endorsement from Boston City Councillor Annissa Essaibi-George, who praised her work on education reform issues.
"Her perspective — as a former teacher and a public defender — and her proven leadership is important as we navigate these challenging times," said Essaibi-George. "I know that Brandy has the right priorities and skill set to lead both at the State House and in our communities."
Annissa Essaibi-George and Brandy Fluker Oakey

Fluker Oakley also won two other endorsements: From state Rep. Bill Driscoll, a Democrat who represents Milton (the 12th Suffolk includes two precincts in Milton, both of which have been critical battlegrounds for votes in the mainly Boston seat), and from former state Rep. Royal Bolling, Jr., who represented parts of Mattapan in the Legislature in the 1970s and 1980s.
The individual backings came a day after she won an endorsement from the state's leading pro-choice political group, NARAL Pro-Choice Massachusetts.
"Brandy is poised to lead on reproductive freedom, and we look forward to doing all we can to help her win the primary in September and get elected in November," said Rebecca Hart Holder, the group's executive director.
Everett has also amassed significant public endorsements: From Cam Charbonnier, who was a candidate for the 12th Suffolk seat before withdrawing from the race last month, the Ward 17 Democratic Committee, IBEW Local 103, and the Boston Building Trades Council.
Stephanie Everett

Everett and Lacet have previously mounted campaigns for the 12th Suffolk seat. Everett ran in a special election in 2013 that was won by Cullinane, and Lacet lost out to Cullinane in two consecutive elections— 2016 and 2018, while winning significant support in Mattapan in the latter attempt.
Last Saturday, the three candidates participated in a virtual town hall hosted by the Greater Mattapan Neighborhood Council (GMNC). All were asked to explain how they would craft policy and forge partnerships to address a number of matters affecting the district.
Fatima Ali-Salaam, chair of the council, asked the candidates how they would support GMNC's work to address gentrification and ensure that developers are held accountable. 
"Gentrification is coming to Mattapan," said Everett. "We can see it in the housing crisis when we look at how much our tenants are paying to stay here. We have to be very honest and open about what gentrification is and what it does to our community. We have to make sure we maintain as many people as we can in our district."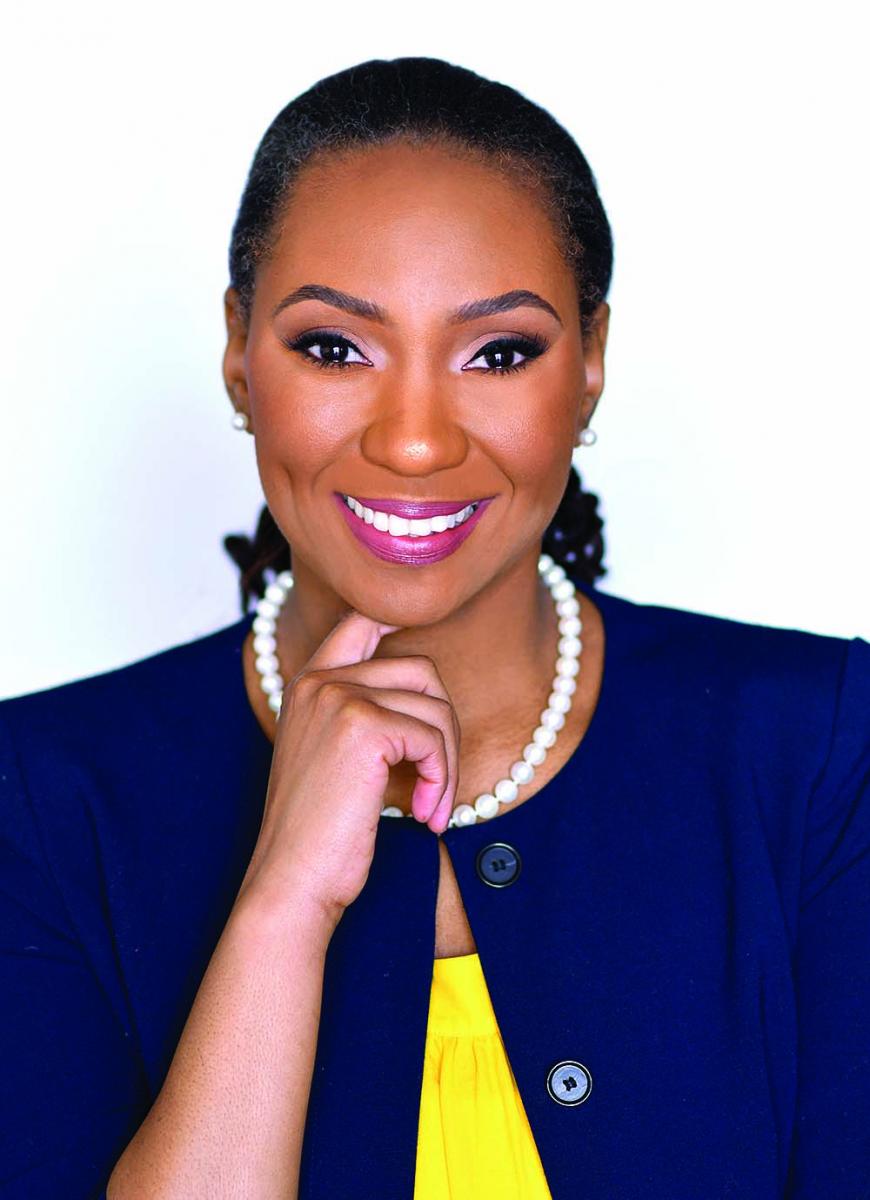 Brandy Fluker Oakley

After introducing herself as a lifelong resident of Dorchester and Mattapan with a background working as a teacher and attorney, and experience leading diversity, inclusion, and equity training for non-profits, Fluker-Oakley said she'd focus on forging partnerships with civic and housing activist groups like City Life Vida Urbana and Massachusetts Affordable Housing Alliance. 
"This is a diverse community, and we have to make sure that those who have spent their time building this community can still remain," she said. "I'd support rent stabilization legislation pending before the House and I would file legislation at the State House to extend the residential exemption. Mattapan has the third-highest homeownership rate [in the state], but what happens when homes sell at higher rates?" she asked. "I'd be looking to extend residential tax exemptions that allow for community tax exemption." 
After he highlighted his former service as a US Marine, former Boston Police officer, a practicing attorney and active civic member, Lacet called gentrification and equity a "major issue" and said he would support "better laws to address the wrongful and illegal foreclosures that take place from regular loans to reverse mortgages.
"The loss of homeownership creates the opportunity for gentrification," he said. "We need to educate and work with our seniors. I'm doing a lot of this work now as an attorney."
Jovan Lacet

In follow-up comments, Everett talked about her deep roots in the 12th Suffolk as the community that "raised her," her work as an attorney, former State House employee, and family role as a mother. She said she would work with organizations like the GMNC to push for additional RAFT funding to lessen evictions and support "bills pending around having rent control back in some form.
"For that to happen we have to have this conversation about what happens in October when the moratorium is over," she said. 
Lacet said he would support increasing the city's Inclusionary Development Policy (IDP), which mandates that development projects with ten or more units include at least 13 percent of income restricted units within their building. 
"As an attorney I'm in court a lot of the time writing letters to employers who have discriminated against people of color," he said. "I will work with the city to make sure they enforce their ordinance and create partnerships with big businesses and have them bring jobs into the community." 
Said Fluker-Oakley: "In my 10 years as an advocate at the State House, I've seen that as a legislative body we often tackle issues one topic at a time. The problem with that approach is that we have to recognize the interconnectedness and intersectionality of these issues." 
She said she would continue to promote transparency and accountability in public transit and educational investments, support initiatives to improve access to liquor licenses in low income communities, and partner with institutions like the Black Economic Council of Massachusetts (BECMA.) 
Everett pointed to her work as a member of the Boston Employment Commission and said she would support the American Reinvestment and Recovery Act, which, she said, "would allow minority contractors access to access that funding, so they can get back to work."
When asked how to prepare the 12th Suffolk community for climate change, Fluker-Oakley said she fully supports the Green New Deal— a federal bill co-authored by US Sen. Ed Markey and US Rep. Alexandria Ocasio-Cortez of New York City.
Everett said she would support efforts to secure the Environmental Protection Agency (EPA) SuperFund designation to clean up the Neponset River, address issues with the carbon tax, and support the Environmental Justice Act.
All three candidates said they would support investments in public transit to address climate issues. 
In closing statements, each made a final pitch.
"I was born and raised in this district," said Fluker Oakley." It means everything to me. I am the newest bid for state representative and I believe that now is the time for a new policy voice in the district. I am able to lead on the change that we want to see."
Lacet said he is an advocate by "training and by nature" and has a "true" relationship with the community. "I'm running to address the inequities and disparities in our education system, workforce, healthcare system, in housing, and so many other things. Constituents call and text me, and they know I'm representing 100 percent of them," he said. 
Everett said that her successful upbringing was a result of the community coming together, which has inspired her campaign to represent the 12th Suffolk. 
"I consider myself as the daughter of this district," she said. "My mom continues to suffer from mental health issues and my dad spent 90 percent of my life in jail. It was this community that made sure I did not fall," she said. "I have run for office before, but I run because I represent you and you encourage me to stand up." 
The primary election to pick a party nominee is Sept. 1, with the general election scheduled for Nov. 3, the same day as the presidential balloting.