By Daniel Sheehan, Arts and Features Editor
February 27, 2020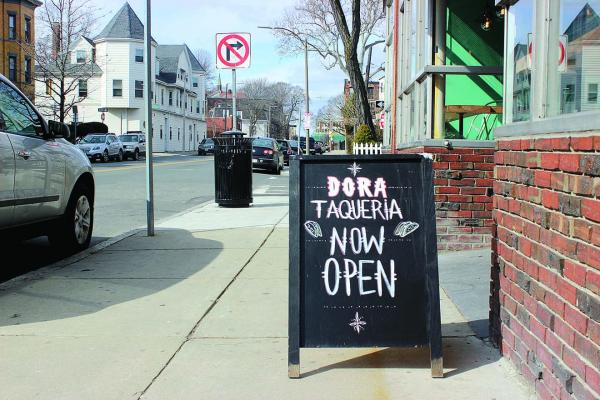 Dorchester has seen a steady upward tick in Mexican eateries in recent years, a trend that continued last week with the opening of Dora's Taqueria on Stoughton Street. The restaurant is the latest of its kind to open in the neighborhood and the second in the last six months following the arrival of Ghost Pepper Taco and Tequila Bar in Savin Hill last September.
Proprietor Kelmyn Mejia purchased the property, which was formerly occupied by the Puerto Rican bakery Borinquen, in November and immediately began renovations with the goal of reopening as soon as possible. A Lawrence resident of Dominican origin, Mejia said he's hoping to ride the growing popularity of Mexican cuisine and meet the demand of taco-crazed Bostonians.
"I think that now the Mexican food is going up," he said. "You see hundreds of taquerias around here. And people love Mexican food."

Owner Kelmyn Mejia says he named the taqueria after his late grandmother.

Mejia, who also owns a Dominican restaurant in Lawrence, admitted that adapting to a new cuisine has been "hard." But he said he hired a Mexican chef to make sure the food is high-quality and authentic. He sees potential for growth in Dorchester.
"I think I want to move to Boston. I started with this [location], but maybe in the future I'll get another one and another one," he said, noting that a friend who started the popular Chilacates chain has been successful in expanding that business. 
Mejia said he named the taqueria after his grandmother, Dora, who passed away five years ago. 
As the eatery gains its footing in the coming weeks, he plans to expand the menu, which now offers a variety of meat (carnitas, chicken tinga, steak, shrimp, al pastor) and veggie (cauliflower, corn, zucchini)–based tacos in addition to burritos and quesadillas. For dessert, patrons can choose from flan, tres leches, and churros.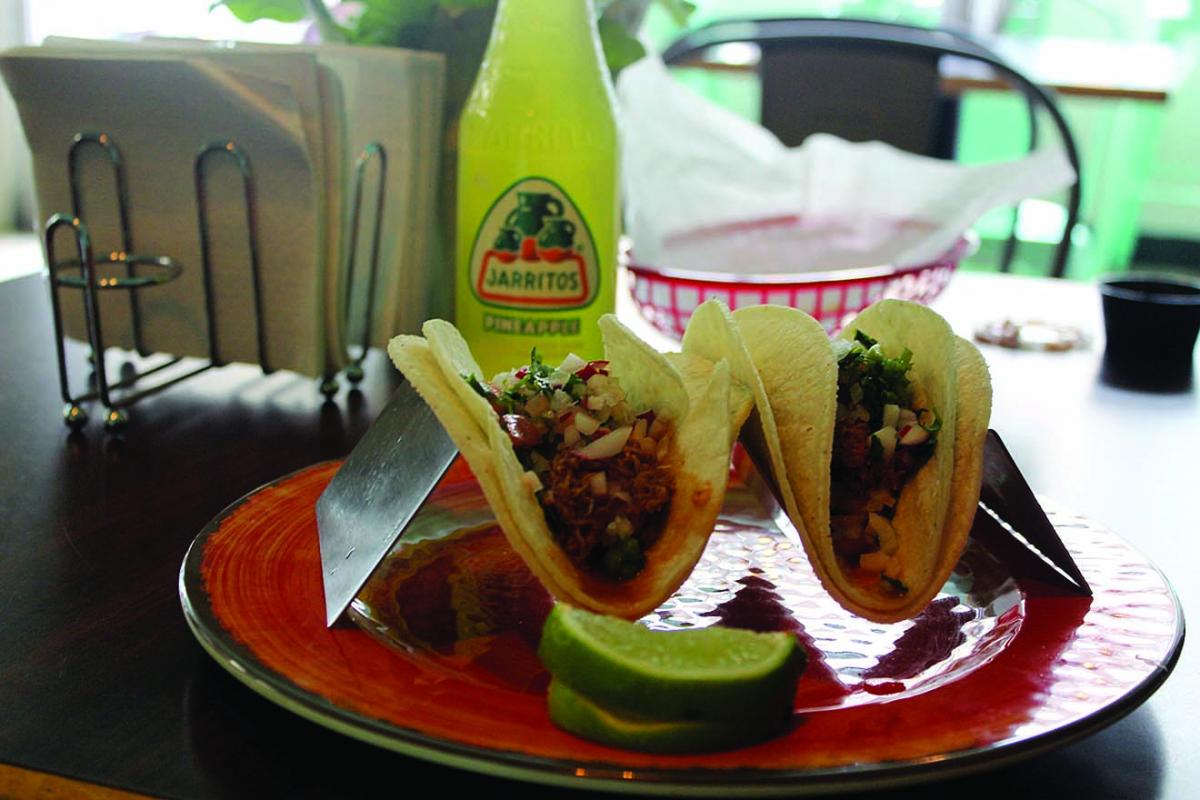 Freshly made carnitas tacos from Dora's.

The eatery will soon begin offering promotions on food delivery apps like GrubHub and Uber Eats, said Mejia. While Dora's is still in its early days, he is encouraged by the amount of foot traffic he's seen starting out.
"I'm surprised people are coming," he admitted. "They give me support. I talk to everyone and say 'how's everything? Anything that's good or not good – tell me, and we'll fix it.'"
One of those first customers, Mark Smith, said he was excited to find Mexican street food just a two-minute walk away from his home on Hinckley Street. "I don't think they realize how popular this place will be," he said, noting the relative dearth of restaurants in walking distance.
"It's delicious."