By Daniel Sheehan, Reporter Staff
December 8, 2020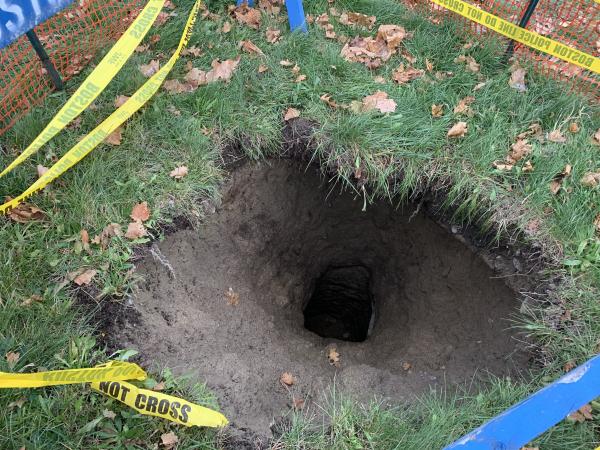 A large sinkhole that opened up on Ronan Park hillside over the weekend has been cordoned off for safety while officials explore what caused the cavity and consider next steps in the repair process. The hole was first reported Sunday afternoon, after which law enforcement officials fenced off the site with sawhorses and caution tape.
Parks Department Commissioner Ryan Woods and members of an on-call engineering crew were on scene at the park Monday afternoon to assess the situation, which Woods said is an "ongoing investigation" that poses no immediate danger now that it is inaccessible to pedestrians or dogs.
"It came out of nowhere," he said. "You can't see the bottom, so we're guessing it's about 40 feet, but we can't be certain."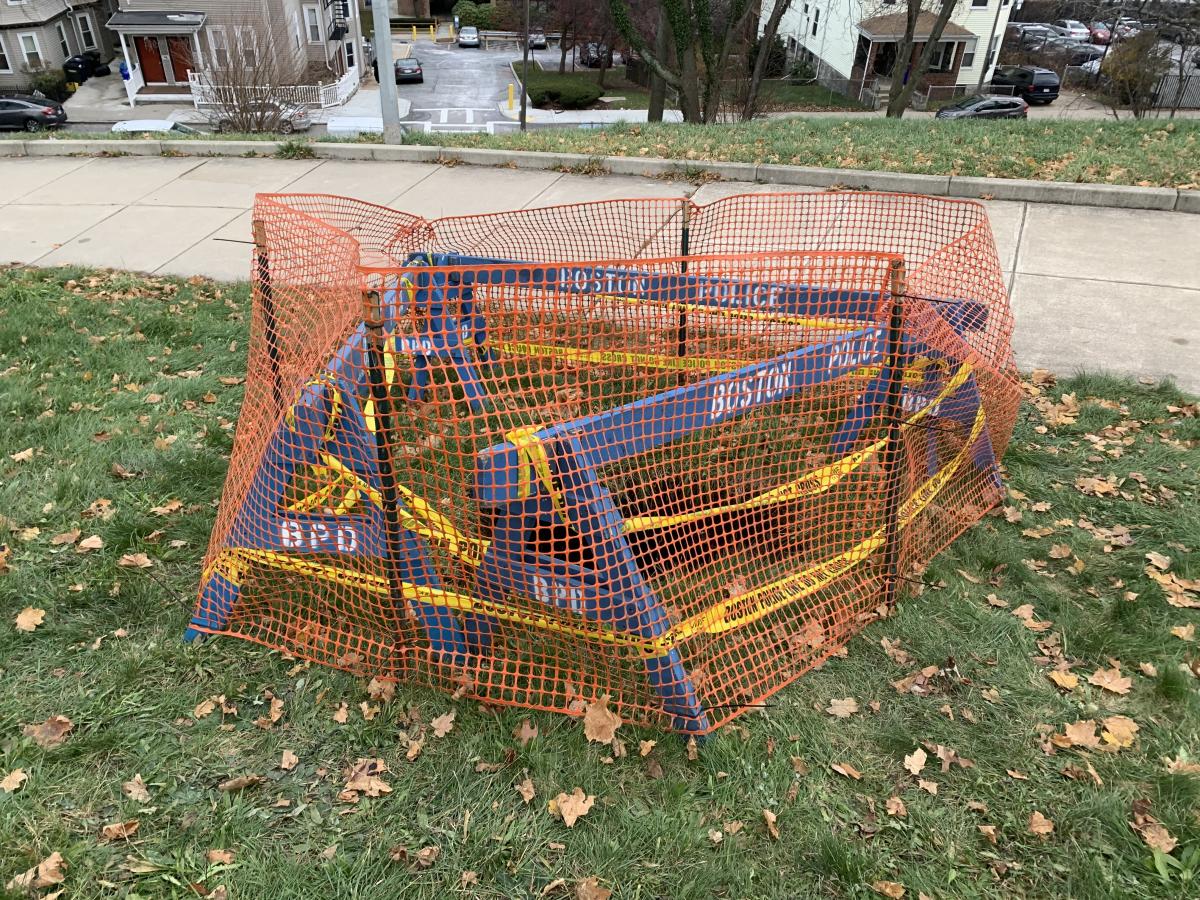 The hole is located on the east side of the park near a pathway leading down the hill toward Adams Street. Woods said engineering crews will be checking out the surrounding drainage system with a camera in the coming days to locate the cause of the cavity, naming cracked pipes and a recent bout of heavy rainfall following a months-long drought as possible factors.
"In the next week or so," said Woods, "you'll see crews out here investigating and scoping and going through the drainage pipes with a camera to see if there's a crack somewhere...It's not as easy to put someone down a 40-foot hole to investigate it, so that's making it a bit more challenging logistically."
The natural phenomenon appears to be somewhat unprecedented in Boston parks. Woods said he had heard of smaller sinkholes appearing near the sea wall in places like the Seaport, but those were "pothole size, not something like this."
As the re-construction site expands in the coming days, visitors will be asked not to traverse that part of the pathway. Woods said the hole will be filled in once the probe is finished and the cause is discovered, estimating that would happen by the end of the month.