By Reporter Staff
April 28, 2021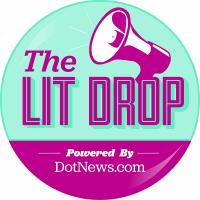 Former state Rep. Evandro Carvalho has jumped into the crowded field of candidates hoping to succeed City Councillor Andrea Campbell in District 4. The Fuller Street resident, who represented the Fifth Suffolk district in the Legislature from 2014 to 2019, is the only former elected official currently seeking the district seat, which Campbell will vacate after her run for mayor.
Carvalho, 39, is a former prosecutor who ran for Suffolk County District Attorney in 2019. More recently, he has worked as the executive director of the city of Boston's Human Rights Commission— an appointment made by former Mayor Martin Walsh. Before leaving the Legislature to seek the DA's job, Carvalho led on criminal justice reform legislation and sought to add frequency to the Fairmount Line— two issues that he says remain critical to voters in District 4.
"My voice is that of a proven champion and I know what I can bring to the table," he told the Reporter this week. "I'm coming in with the same drive that I had on Beacon Hill to really take it to the next level."
Carvalho joins a field of more than 10 men and women who have said they will seek a spot on the ballot. Nomination papers became available this week for distribution on Tuesday. About one-quarter of the precincts in District 4— which includes parts of Mattapan and Dorchester— overlap with sections of his former House district.
"These are communities that I know like the back of my hand. I knocked on these doors. People there know that I show up and I help," he said.
Carvalho said he considered running for an at-large seat, but opted for D-4 because he thinks it's the "highest need community in the city of Boston right now.... and I can get things done for it."
Still, he said, he has been impressed by the volume of candidates who will be running against him. "I'm encouraged by the engagement, because that's been an issue in our community. To see that many Black men and women having the courage to step up, I know how hard that is. So, I'm looking forward to engaging with them now and after the election to make sure we work together."
In addition to pulling papers, Carvalho has already hired a field director — Kelvin Green II—to kick-start his candidacy. Green last worked as a field coordinator for Sen. Elizabeth Warren with a focus on the city of Somerville.
Other candidates who say they plan to seek election for District 4 include William Dickerson III, Nikkia Jean-Charles, Trina Ruffin, Troy Smith, Jacob Urena, Josette Williams, Brian Worrell, Leonard M. Lee, Sr., Joel Richards, Trevour Smith and Deeqo Jibril. Each of them has set up accounts with the state's Office of Campaign and Political Finance.
•••
See you out on the campaign trail! – That's the word from City Councillor Frank Baker, who made it official last week: He's a candidate for re-election in District 3.
Baker posted an image showing him applying for nomination papers with a statement that said, in part: "Every day that I serve the residents of District 3 is a privilege and I look forward to continuing my work...My team and I have always done the work with boots on the ground and will continue to do so as I seek another term, with district wide support."
Baker is facing potential challenges from two people who have said they plan to run in District 3: Stephen McBride and Romilda Pereira.
•••
Collins won't run for mayor – State Sen. Nick Collins, who represents much of Dorchester, Mattapan, and South Boston in the First Suffolk District, is not going to run for mayor. Collins issued a statement on Tuesday morning saying, "After much encouragement and consideration and discussions with family, I've decided I will not be a candidate for mayor. I remain dedicated to my job in the Massachusetts Senate and working with leadership and my colleagues on our shared priorities to help Boston and the Commonwealth grow and thrive. I look forward to working closely with City Hall to create a better Boston for all."
•••
Ten candidates for mayor and at-large city council are trying to get the signature requirement altered, citing safety concerns due to the pandemic. In a letter addressed to lawmakers and Secretary of State William Galvin, the candidates expressed their concern about gathering thousands of signatures from Boston voters in person this spring. 
"The ongoing Covid-19 pandemic renders in-person signature collection dangerous to public health," the candidates wrote in the letter, which was signed by Acting Mayor Kim Janey, mayoral candidates John Barros, Councillors Annissa Essaibi George, Andrea Campbell, Michael Flaherty, and Julia Mejia, state Rep. Jon Santiago, Alex Gray, David Halbert, and Kelly Bates.
Currently, each mayoral candidate must gather 3,000 verified signatures in order to make it onto the September primary ballot. At-large city council candidates need to collect 1,500.
The candidates outlined the changes they would like to see made, which include temporarily reducing the number of signatures required and allowing for electronic signatures, which was permitted in 2020.
"Last year, your efforts to allow candidates to collect  signatures electronically placed the Commonwealth at the forefront of a movement to ensure our  democracy remains fair and accessible during a pandemic," the candidates wrote. "This year, we hope you will continue that legacy, consistent with the proposals outlined in this letter."
"The Secretary has no authority to change the signature requirements," and a change would require a home rule petition, said a spokeswoman for Galvin's office on Monday.