By Reporter Staff
September 21, 2022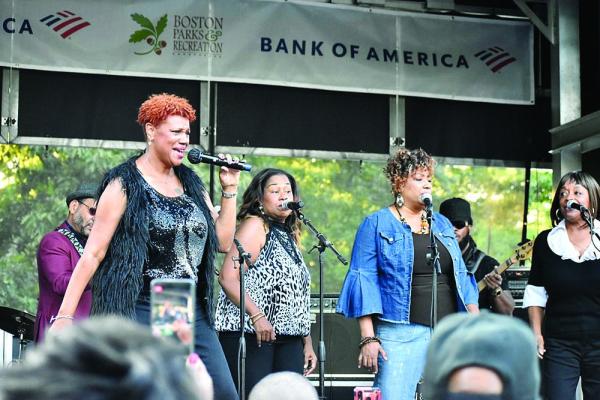 Boston's own Margo Thunder, above, headlined the Franklin Park Coalition's second annual Jazz and R&B Festival last Saturday (Sept. 17). The lineup included Fred Woodard, Wali Ali, and Mike Rollins. Angie Dickerson, aka Mz. Rhythm, and the Boston Rhythm Riders, led the audience in hugely popular line dances. The R&B got serious with Midnight Crew's All-Star Review featuring Bernard Fullen and "Funky D" commanding the drums.
The Coalition dedicated the show to Boston's late, great, radio personality, Eric Jackson, who passed away earlier in the day. He had broadcast jazz for Boston audiences for over 50 years. Beginning in the '80s, Jackson brought African American music and jazz to Boston's airwaves on WILD and WGBH radio.
The Franklin Park Coalition also produces the Elma Lewis Playhouse in the Park summer concert series that features local artists on Tuesday nights in July and August.