By Gintautas Dumcius, Managing Editor
January 21, 2022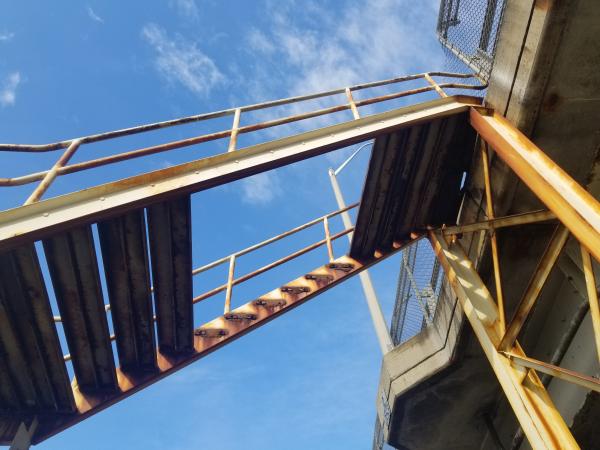 The Suffolk County District Attorney's Office will not bring any charges in the death of David K. Jones, a 40-year-old Boston University professor who fell from a dilapidated staircase by JFK/UMass MBTA Station.
The DA's office said Jones, an associate professor and Milton resident who was out for a run, "attempted to ascend" the stairs, which had been blocked off for more than a year. He was found under the stairs on Saturday, Sept. 11 by a passerby. The stairs connect the Columbia Road overpass to Old Colony Avenue.
"Any death is a tragedy and his family, loved ones, students, and colleagues continue to mourn his untimely passing," Kevin Hayden, the interim district attorney, said in a statement. "Based on a thorough and careful review of the evidence, however, we have determined that criminal charges are not warranted in connection with Dr. Jones' death."
The DA's announcement came just after 4 p.m. on Friday.
Days after his death, state workers demolished the stairs. While it was initially unclear which state agency oversaw the stairs. Officials with the state Department of Transportation later acknowledged that they received custody of the staircase from the Department of Conservation and Recreation under a 2009 transportation reform law. The stairs had been blocked off and in disrepair for months, with a sign with MBTA branding saying they would be closed until "Fall 2020." They were never repaired.
Jones, a Utah native who was raised in New York's Washington Heights area, was remembered in his obituary as a "devoted husband and father of three children, a beloved teacher and a writer who dedicated his work to health justice," according to his obituary.