By Reporter Staff
April 30, 2022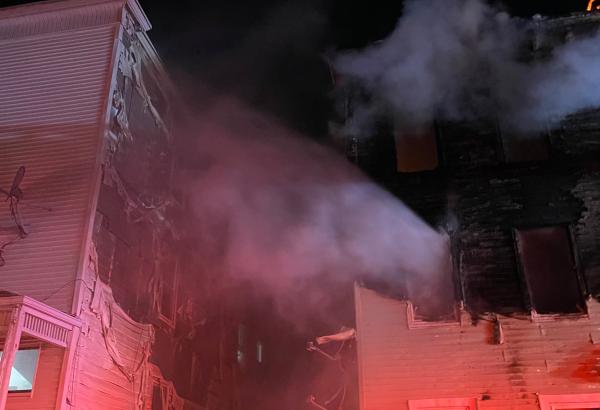 Boston firefighters responded to 21 Leedsville St., between Adams Street and Dorchester Avenue around 9:45 p.m. on Saturday, for a two-alarm fire that jumped to the houses on either side.
Two firefighters were injured, the Boston Fire Department reports.
The heaviest fire was on the second and third floors of 21 Leedsville St.
The department reports all residents got out safely.