The house on Hendry Street
By
Adam Gaffin
Jan. 22, 2013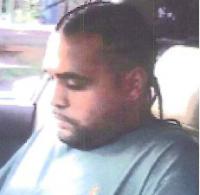 A brazen gang that had brought drugs and violence to the Bowdoin/Geneva area for more than a decade wasn't going to let a permanent police post near its headquarters stop it: It kept right on using the three-family house on Hendry Street for selling drugs and storing guns.
According to an affidavit filed in federal court, it was only when Inspectional Services boarded up the house for code violations on Aug. 27 that the gang finally moved elsewhere - to Woodward Avenue in Roxbury, where they set up shop with the Woodward Avenue Gang, with which it had long cooperated.
And according to the affidavit, written by Boston Police Detective Martin O'Malley, there was a reason police only stationed a cruiser at the end of the dead-end street rather than making arrests: Police and federal agents were in the middle of a nearly 18-month investigation that culminated last month with the indictments of 23 alleged members of the Hendry Street Gang and the Woodward Street Gang in Roxbury and a number of their alleged suppliers, buyers and couriers.
O'Malley provides bios of the 30 indicted people, who range from career gangbangers with arrest records dating back to when they were 15 to a Cambridge babysitter who was allegedly caught delivering pot for the gang. He describes a reign of violence and drugs going back to the 1990s with tentacles that reached across the city - on Dec. 26, two gang members coming out of a late-night meal at a Chinatown restaurant were shot from an SUV, sending one of them to Tufts Medical Center with six fresh bullet holes (four years before, he'd been shot coming out of an after-hours party on Bird Street).
Since 2005, Woodward and Hendry gang members have been shot 36 times, O'Malley writes, adding the members indicted this week have "amassed 853 indictments to date" in state and federal government - 33 of them for gun-related charges. One alleged member, Nicholas Otey, continued to arrange crack sales even after he was put in federal prison for parole violations, O'Malley writes.
"Hendry Street members have been deeply involved in area drug trafficking and gang violence for years," O'Malley, a former C-11 beat cop who'd been dealing with them for years, writes, adding their stronghold was the area bounded by Hancock, Bowdoin, Quincy and Bellvue streets.
"The house at 37 Hendry Street (where Targets Victor Scott, John Webbe, Hamilton Lopes, Alexis Hidalgo and Nicholas Otey conducted drug deals during much of the investigation) was an address associated with so much drug activity and gun violence throughout the city that, at the direction of the Mayor's Office, BPD stationed a marked cruiser at the top of the street in an attempt to curb area crime during the investigation.
"As intercepted calls and surveillance made clear, the Hendry Street gang members targeted in this case continued to operate a thriving drug distribution business out of 37 Hendry Street (where they also stored firearms) despite the constant police presence.
37 Hendry Street was shut down in late August, 2012 for building code violations after Inspectors from the City of Boston's Inspectional Services Division (ISD) were finally able to enter the building. Among other things, that event produced a series of intercepts as Hidalgo and his associates frantically sought to get their drugs and firearms out of the building."
O'Malley writes they moved to Woodward Street in Roxbury. Hendry and Woodward had always been on good terms, he writes: "HSG has long been aligned with Woodward Avenue and, as a result, has also taken on many of Woodward Avenue's disputes with other Cape Verdean gangs such as Wendover, Draper and Cameron Streets." The two gangs, in fact, began to operate almost as a single unit, pooling resources to "repeatedly purchase kilos of cocaine, thousands of oxycodone pills and hundreds of pounds of marijuana" for sale in the Boston area. They had a regular $100,000 monthly marijuana purchase from a source in California, who would deliver the pot to Chicopee, where gang members would pick it up (that source, Maurice Barnett, was himself arrested last week).
In his affidavit, O'Malley details the record of alleged Hendry leader Alexis Hidalgo. also known as P, Papi-T, Papi-Thing, Light and Frank. Hidalgo, he writes, has a rap sheet that dates to 1996 - when he was 15. By the time he was 17, he already had convictions for robbery, assault and battery with a dangerous weapon, illegal possession of a firearm and ammunition and firing a gun within 500 feet of a building. Jail apparently did not reform him - he's since been convicted for possession of cocaine with intent to distribute, assault and battery on a public employee and various driving infractions. In all, at the age of 31, he's racked up 25 convictions - many for crimes committed while on probation for earlier crimes.
During the investigation - which began in the summer of 2011, when a "cooperating witness" approached police and agreed to help bring the gang down - Hidalgo was recorded making seven crack sales and arraging two others, O'Malley writes.
He describes an incident on Jan. 10 of this year, when Hidalgo was in a Codman Square barber shop and looked out the window to see the area swarming with members of a rival gang - not all that surprising given the shop was near Dorchester District Court. Detectives listening in on wiretaps heard Hidalgo make several calls to minions - and to Jonathan DaSilva, leader of the Woodward gang - in an attempt to get a "ratchet" or gun delivered to him, after he went outside to stand in front of the courthouse.
Detectives risked revealing their wiretaps by having uniformed officers respond to the area. On seeing the cops, Hidalgo fled in one of his alleged gang member's car, leaving his own car behind.
It was the second time detectives felt they had to risk letting their targets know they were under surveillance.
On Oct. 23, investigators heard DaSilva give a subordinate the go-ahead to take out a rival gang member - right in the lobby of Roxbury District Court if necessary - O'Malley writes.
The detectives notified uniformed officers, who rushed to the courthouse - in time to arrest two members of the Woodward Avenue gang, a loaded 9mm handgun in the glove compartment of their rental car. Luckily for the detectives, DaSilva blamed members of the gang on whose members he authorized a hit for dropping a dime to police. Detectives learned that through another phone call DaSilva made.
These and other descriptions of the investigation that led to last week's federal indictments against 23 members of the Woodward Avenue and Hendry Street gangs - and several alleged drug suppliers, buyers and couriers - are in a 60-page affidavit filed by Martin O'Malley, a Boston Police detective specializing in anti-gang work.
O'Malley writes in his affidavit that he did not include everything investigators found. The probe into the Woodward Avenue and Hendry Street gangs continues, he writes. Detectives are particularly interested in unraveling the financial underpinnings and dealings of a major drug and gun operation so profitable gang members thought nothing of dropping $10,000 for a table at a musical-awards banquet in Atlanta.