By Reporter Staff
March 28, 2018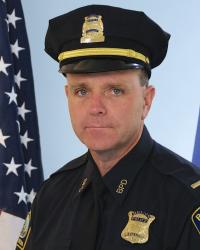 There has been a leadership change in District C-11, one of the police districts that cover Dorchester. Captain Steven McLaughlin has taken over as commander from Captain Tim Connolly, who has served as the district 11 captain since April 2016. Connolly was reassigned last Saturday to the department's Homeland Security Unit.
McLaughlin is a 30-year veteran of the Boston Police Department and reached the rank of captain in 2013, according to police officials. His first assignment as an officer was in District C-11, where he was posted for almost a decade, later working in the Youth Violence Strike Force, the Hackney Unit, and Districts B-3, E-5, and E-18.
"Captain McLaughlin is an exceptional leader, and he looks forward to working closely with the Dorchester community," Boston Police said in a statement.
Area C-11 covers much of Dorchester, including villages such as Codman Square, Lower Mills, Neponset, Fields Corner, Bowdoin-Geneva, Four Corners, Savin Hill and the Dorchester Avenue corridor.