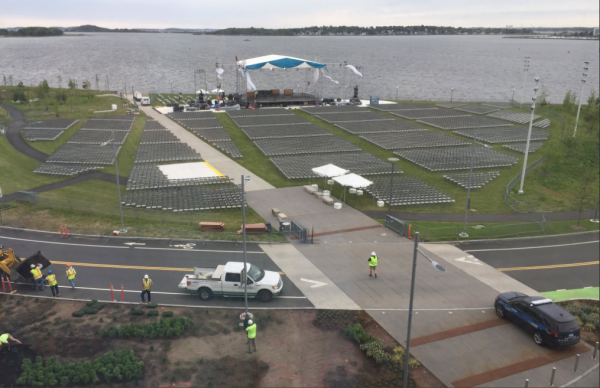 Traffic delays expected near campus
UMass Boston's commencement ceremonies on Thursday and Friday of this week will mark a return to the Dorchester campus after several years of being held off-site due to construction on its Columbia Point grounds.
It will also mean extra disruption on local roadways as more than 10,000 students, parents, faculty, and guests are expected to attend.
In a statement this week, the university advised: "Drivers should expect heavy traffic near the campus and possible delays. Traffic will be heaviest on Morrissey and Day boulevards and on Mt. Vernon Street near the JFK/UMass Boston MBTA stop."
Traffic on Thursday— the day of the graduate commencement— will likely be heaviest between 1 p.m. and 5 p.m. On Friday, a larger event for undergraduates will cause extra congestion between 7 a.m. and 10 a.m. and from noon to 3 p.m. There will be no vehicular traffic allowed on the university's main drives during the events each day and the entrance to the campus from Morrissey Boulevard will be closed.
Congresswoman Ayanna Pressley will be the commencement speaker at the May 31 event. Former UMass Boston Interim Chancellor Barry Mills, who is also president emeritus at Bowdoin College, will serve as keynote speaker at the ceremony on May 30.
"I am so pleased that we are going to bring commencement back home," said UMass Boston Chancellor Katherine Newman. "We have a beautiful campus now, and we're going to have graduation right out there on the front lawn overlooking the water. It is a breathtaking spot and a wonderful setting where we can celebrate the accomplishments of the Class of 2019 with family and friends."