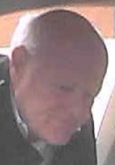 A federal judge on Friday sentenced former BPDA manager John Lynch of Dorchester to 40 months - a little more than three years - in prison following his admission he let a developer pay him off to arrange a zoning vote the developer needed.
In her sentencing, US District Court Judge Patti Saris urged the federal Bureau of Prisons to imprison Lynch at a federal facility in Devens, "or as close as possible to Massachusetts." In a request for a more lenient sentence, Lynch's attorney had argued that Lynch, 67, suffers from a variety of serious medical conditions and is close to his family.
Lynch, whose job at the BPDA did not involve zoning matters, pleaded guilty in September to accepting $50,000 in payments from developer Steven Turner for his role in getting the Zoning Board of Appeal to give Turner the extension he needed on a small H Street condo project in 2017 to sell it to another developer.
The board at first rejected his request for an extension, because he'd already run out of time on a two-year extension the board had earlier granted him and he failed to appear before the board for his scheduled hearing, but then, two weeks later, voted, with no discussion, to grant him another extension.
According to federal authorities, Lynch used his connection with board member and Dorchester real-estate broker Craig Galvin to arrange the vote.
Neither Turner nor Galvin has been charged, however. Galvin resigned from the zoning board after the story broke. Former ISD Commissioner William Christopher, whose architectural firm worked on Turner's project, also stepped down from his new job coordinating a response to the opioid crisis in the Mass-and-Cass area.
The US Attorney's office in Boston had sought a four-year sentence, arguing in part that if former City Councillor Chuck Turner got three years for taking a $1,000 bribe, then Lynch should get a stiffer sentence for the $50,000 he admitted taking.
Turner allegedly made several payments to Lynch in 2018; federal investigators were alerted to the scheme early enough to be able to take a surveillance photo of at least one of the exchanges.
Sarris ordered Lynch to turn himself in at whichever prison is selected for him on April 15 - and pay restitution of $14,400.