By Reporter Staff
July 30, 2020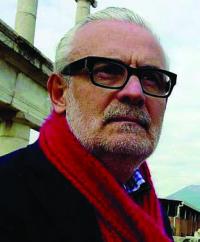 Marcelo Suárez-Orozco, the new chancellor of UMass Boston, will begin his tenure at the Dorchester campus this Saturday, but he is already making news with a generous personal donation to fund a new scholarship in the name of George Floyd, who was killed by police in Minneapolis on May 25.
Suárez-Orozco and his wife, Carola, have pledged $50,000 of their own money to endow the fund. As of Monday, the fund exceeds $100,000 in commitments with other pledges made by UMass President Marty Meehan ($10,000), the UMass Foundation ($10,000), and $50,000 from Jean Rhodes, the Frank L. Boyden Professor in the Department of Psychology at UMass Boston.
Suárez-Orozco called the fund an investment "in future leaders who will fight for social, political, and economic justice, drawing from their lived experience and using the tools forged in our classrooms."
Suárez-Orozco was elected in February by the UMass Board of Trustees, becoming the first Hispanic and ninth permanent chancellor of UMass Boston. He has most recently worked as a dean at the University of California in Berkeley.