By Katie Trojano, Reporter Staff
February 5, 2021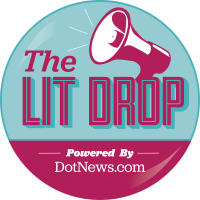 Council president names leaders of her transition team
City Council President Kim Janey, who will take over duties as the city's Mayor when Marty Walsh resigns, says she is "laser-focused" on planning for an orderly transition over the coming days and weeks.
In an interview with the Reporter today— her first since Mayor Walsh was nominated for US Secretary of Labor on Jan. 7— Janey outlined her plans and revealed the names of seven people she will count on to lead her transition efforts.
Get your City Hall election news fix at The Lit Drop.
Councillor Janey— who has represented Roxbury and parts of Dorchester that are included in District 7 since 2018— told the Reporter in a phone call that she has not yet made a decision on whether she will seek a four-year term when an election is held this year.
Instead, she's locked-in on a seamless transition, which could begin as soon as next week, depending on when Walsh is confirmed by the US Senate.
"I am laser-like focused on transition, and this is a non-traditional transition. We don't have a clear date by which we're going to assume office," she said. "Right now, forming this team, attending the briefings, and making sure we are doing our due diligence in terms of my team is incredibly important, so that on day one we continue providing services to the residents of Boston with a focus on Covid."
"The most important thing for me is having complete confidence that we will have a strong team and I am confident that we do have a strong team in place who are ready to continue to serve the residents of Boston," Janey said. "I'm excited about the energy and what people are bringing to this process."
Her transition team will include honorary chairs Mayor Yvonne Spicer of Framingham and Mayor Sumbul Siddqui of Cambridge. Leading the transition as co-chair will be former State Senator Linda Dorcena Forry, now Vice President of Diversity, Inclusion and Community at Suffolk Construction; Betty Francisco, General Counsel at Compass Working Capital and Co-Founder of Amplify Latinx; Steve Grossman, CEO of Initiative for a Competitive Inner City and former state Treasurer; Quincy Miller, Vice Chair and President of Eastern Bank; and Kate Walsh, President and CEO of Boston Medical Center Health System. (Forry is married to the Reporter's editor and publisher Bill Forry.)
"In terms of my transition committee, I'm very excited I am just honored and thrilled to have the only two women of color mayors in our Commonwealth— Mayor Yvonne Spicer in Framingham and Mayor Sumbul Siddiqui of Cambridge serving as honorary co-chairs for my transition committee," Janey said.
"I am pleased to help Acting Mayor Janey and her team succeed — as I know she will — to lead our beloved city of Boston through this year of great challenge and opportunity," Forry, of Dorchester, said in a statement. "The mission is clear: We must meet this moment with a spirit of solidarity to defeat the pandemic, lift up our neighborhoods, rebuild our economy and re-commit ourselves to the work of empowering all Bostonians."
Regarding a possible candidacy for a full term, Janey said: "At the appropriate time, I will give that serious thought and consideration and let folks know. [I'm] really just focused on transition right now unprecedented challenges in our city and we just want to make sure we've got a great team ready on day one. And I'm confident that we do and we will."
Janey will take control of the Mayor's Office the minute that Mayor Walsh submits his letter of resignation to City Clerk Maureen Feeney, the former city councillor from Dorchester who is next in line of succession. She would be acting mayor in the event that Janey is out of town or indisposed during her time as Walsh's replacement.
Janey brought on Gustavo Quiroga of GraffitoSP, a real estate development and urban design firm where he has worked for seven years, to serve as her transition director last week.
Quiroga has been working with the Walsh team on daily briefings and updates for Janey, convening an advisory committee of leaders and experts from a range of policy areas, and overseeing a staffing plan for key full-time senior staff positions.
"We have been having briefings with the Walsh administration," explained Janey. "Those have been going well. Probably dozens of those by now I would say and in addition sitting in on some of these key conversations— the recent snowstorm we had for the coordinated response and certainly around Covid response."
Janey added: "Mayor Walsh and I have regular communication over the phone and briefings with his team department heads."
Janey said that her District 7 office staff will continue to support residents while she assumes her duties as mayor.
"My current staff, who do amazing work delivering for District 7 will continue to provide constituent services to the district" she said. "As mayor of the city of Boston, I am in a unique position to make sure that residents all over our city are well-served and that will be my focus."
Janey expects that, as in any transition, "there will be a few folks who may decide to move on and some new folks coming in. The most important thing for me is having complete confidence that we will have a strong team and I am confident that we do have a strong team in place who are ready to continue to serve the residents of Boston," she said.
"As it comes to power, I'm a big believer of and I'm going to quote Alice Walker: 'The most common way people give up their power is by thinking they don't have any.'"
"I'm clear about the job, I'm clear about what it is we need to do and we've got to focus on the residents of this great city — making sure that they are well cared for , well served, and that we are leading in a way that will help close the many inequities that we see.
"I'm clear about that work, obviously. Going in, a big priority will be covid and the vaccine rollout, making sure that our residents have not only access to the vaccine but confidence in it so that we can open up businesses, get people back to work and get our kids back in schools."
Janey will also likely face a new challenge: A leadership change at the Boston Police Department. On Wednesday, news broke that Mayor Walsh had put just-minted Commissioner Dennis White on leave after allegations of domestic violence from the 1990s resurfaced.
Janey told the Reporter on Friday: "These were very serious allegations and there is an independent investigation. It's important that we let that investigation run its course so that we have all the information needed to go from there."
"I think it's premature to make any kind of decisions about what will happen next until we have the facts from this investigation," she said. "At that time, certainly, when we have the information, we'll certainly come back and have a conversation."
In the meantime, Janey continues to work seven days a week to prepare for a new role that could begin in a moment's notice.
From the Reporter archives: Candidate Janey seeks District 7 seat in 2017
"I would highlight the historical nature of this," she told the Reporter. "I just feel incredibly humbled to be stepping into this role as the first woman and the first Black mayor for Boston. I think back to my own childhood, being a little girl. I was 11 years old when I was bussed during court-ordered bussing, during the darkest days in our city— with rocks being thrown at our busses and just a lot of turmoil and trauma."
"To think, all these years later, that I am poised to become the first Black mayor of Boston is incredibly humbling. I think about what that means for my grandchildren, particularly my 6 year-old granddaughter, that she can look to the Mayor of Boston and see herself reflected— and what that means for all children of color throughout our city— more than that, what it means for all kids to see what is possible in our great city and to see what leadership looks like."