By Reporter Staff
June 2, 2022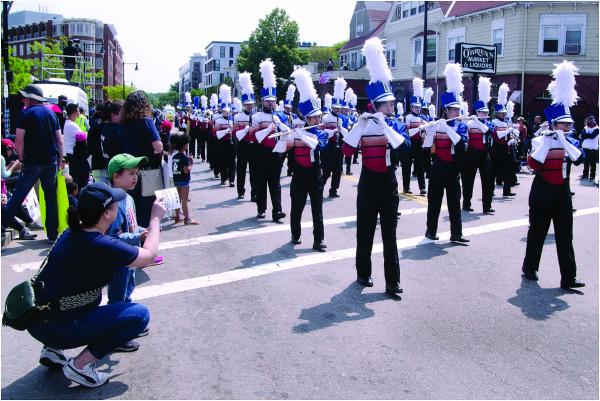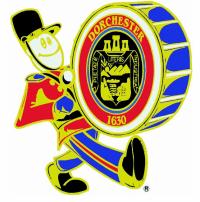 116th Dorchester Day Parade
Sun., June 5, 2022
Starts 1:00 pm from Dorchester Lower Mills along Dorchester Avenue to Columbia Road
Happy Dorchester Day from the Dorchester Day Parade Committee
This year we honor as our Chief Marshal Luigi "Lou" Pasquale
We also congratulate our 2022 Mayor of Dorchester Ryan Collins
Little Miss Dorchester - Ryleigh Mahoney
Young Miss Dorchester - Savannah Washington

2022 PARADE E-BOARD
President: Kelly Walsh
Vice President: Peter Sasso
Parade Clerk: Dieu Phan
Secretary: Brianne Gore
Treasurer: Carol Houghtaling
Judge Advocate: Karen MacNutt

PARADE COMMITTEE
Gloria-Ann Vieira
Cynthia Pape
Annissa Essaibi George
Christine Hogan
Paul Nutting
Ed Pimental
Silver Sponsors - Dorset Hall and Dorchester Bay City
Bronze Sponsors - Carney Hospital,
Carmen's Local 589, and Sprinkler Fitters Local 550
We want to thank all of those who work throughout the year to put the parade on the street. Especially our parade sponsors.
PARADE WEBSITE: www.DotDayParade.com

Chris Lovett photo
This is an alphabetical listing of participants. It is subject to change.
4 Star Dance Studio
American Pop
Bay Cove Human Services, Inc.
Boston Bowl
Boston Emergency Medical Services
Boston Emergency Medical Services, Honor Guard
Boston Fire Department
Boston Little Saigon
Boston Police Department
Boston Police Gaelic Column
Boston Raiders Youth Football and Chair
Boston Wailers Squad
Boston Windjammers
Bowdoin Street Health Center
Brandy Fluker Oakley, State Representative
Cape Verdean Association of Boston
Carney Hospital
Characters from Boston Party Solutions
Codman Square Health Center
Congresswoman Ayanna Pressley
Daniel Hunt, State Representative
Disabled American Veterans (DAV)
Dixieland
Donny Tavares for State Representative
Dorchester Baseball
Dorchester Not for Sale
Dorchester Brewing Company
Dorchester Food Co-Op
DOT OUT
Erin Murphy, City Councillor At Large
Estrellas Tropicales
First Baptist Church
Frank Baker, City Councillor
Hamilton Rodrigues, Candidate for Congress, 8th Congressional District
Haus of Dynamite
Kevin Hayden, Suffolk County District Attorney
Kim Driscoll, Candidate for Lieutenant Governor
Louie Bello
Luigi "Lou" Pasquale, Chief Marshall
Mather Elementry School
Mather Musicians (Mather Elementary School)
Maura Healy, Candidate for Governor
Michelle Wu, Mayor of Boston
Mike Ritter/Ritterbin Photography
National Lancers
New Magnolia Jazz Band
Next Birthday Project
Nica Elugardo, Candidate for State Senate
Nick Collins, State Senator
Pretty Gurlz Club
Ricardo Arroyo, City Councillor,
Candidate for Suffolk County District Attorney
Roberto Clemente 21 Dancers
Rockland Trust
Roma Band Musicians
Russell Holmes, State Representative
Ruthzee Louijeune, City Councillor-at-Large
Ryan Collins, Mayor of Dorchester
Ryleigh Mahoney, Little Miss Dorchester
Sandy Zamor Clixte, Candidate for Suffolk County Sheriff
Savannah Washington, Young Miss Dorchester
Sotheby's International Realty
Spartans
Steve Tompkins, Suffolk County Sheriff
Suffolk County Sherriff's Department
Tanisha M. Sullivan, Candidate for Secretary of State
Tempo International Rhythm Steel Band
The New Liberty Jazz Band
The Tony Barrie Band
Uncle Sam's Jazz Band
Uphams Corner Health Center
United States Postal Service
Vietnamese American Community of Massachusetts
Waltham American Legion Band
Westbrook Drum Corp
Women on the Rise, Inc.
Worcester Sound & Lights
Work Inc.