By Jennifer Smith, News Editor
November 13, 2017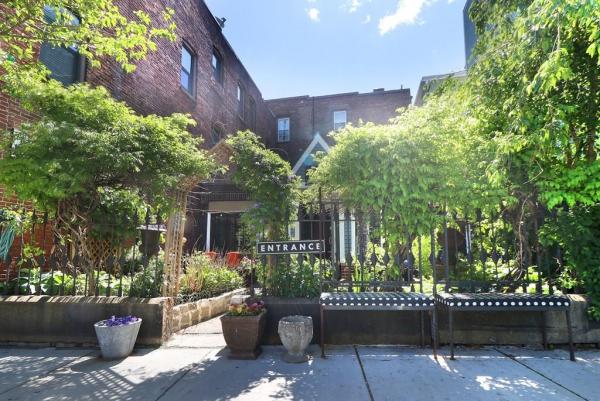 224 Boston Street, a Dorchester restaurant that has been a popular destination for three decades, has been sold to a new owner, who, his real estate broker said, expects to keep the eatery open under the same name.
Eric Aulenback, co-owner of three West Broadway restaurants in South Boston — Loco, Lincoln, and Capo— purchased the Polish Triangle property last Thursday, according to John O'Toole of Olde Towne Real Estate, which brokered the sale.
According to O'Toole, Aulenback plans to "retain its identity in some regard… that's his full intent, to keep it somewhat the same." He also hopes to keep staff members, possibly with a new head chef.
It was 30 years ago last July that Kevin Tyo welcomed his first customers into 224 Boston Street, which was modeled to match the ambience and bistro-style menu of Rebecca's Cafe on Charles Street and featured New American cuisine.
"The customers and my staff just became family," Tyo told the Reporter on Monday. "You never have to go to work." He added that he had "mixed emotions" about selling the restaurant, saying that "it was probably a three-month process for me thinking about how to sell it, wanting it to go to into the right hands, where someone was going to keep it as part the neighborhood."
The restaurant went on the market earlier this year for $2.5 million. The final sale price was not disclosed.
"It was really like the first urban bistro-type restaurant at that time [in the area]," O'Toole said. Tyo's approach was "innovative" and "a real risk" when 224 Boston opened, he added.
Now the neighborhood has evolved, Tyo said, with rising property values and more young residents moving in nearby. He thinks 224 Boston may need to evolve as well, but appreciates that Aulenback plans to keep the spot running much as it has all these years.
"Eric and his wife used to come for dinner, come in and sit at the bar for dinner, and he liked what was going on at 224 Boston," Tyo said. That was critical when it came time to pick a buyer.
The intimate bistro at the corner of Boston and St. Margaret streets was ideal for Aulenback's next step, O'Toole said. "I knew Eric was looking for a Dorchester location, and, obviously, Adams Village and Lower Mills were full of new restaurants," said O'Toole. "When I heard that 224 Boston Street was available, I thought Eric was the perfect fit."
Next up for Tyo? "I have no idea," he said, slowly. "There are still a few loose ends to tie up, so I'm not really processing it emotionally." He hopes to work for another 10 years or so, but the little restaurant with warm red walls on Boston Street is now in the hands of a different caretaker.
"I wish the best to the new owner," he said, "to the family that he has at the restaurant, and to Dorchester."