By Reporter Newsroom
January 27, 2022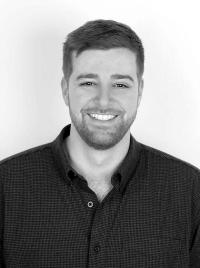 January is National Mentoring Month. To celebrate the occasion, Big Brothers Big Sisters of Eastern Massachusetts (BBBSEM) is highlighting Dorchester resident James Harvard, one of the hundreds of volunteers for the state's leading one-to-one youth mentoring program.
The nonprofit partners with under-resourced families to provide children with caring adult mentors who help them reach their fullest potential.
Harvard is a volunteer for Mentor 2.0, the group's technology-enriched youth mentoring program, which directly targets high school students. Mentor-mentee pairs build their relationships through weekly online communication and monthly in-person meetings (virtual during the pandemic) at several of the non-profit's Boston-based partner high schools.
"Students often need additional support when transitioning into high school and moving on to college or the workforce that sometimes isn't available to them," says Mark O'Donnell, BBBSEM's president and CEO.
"Taking the time to speak with young adults as they prepare to make some of their first major life decisions is a privilege that I deeply appreciate," says Harvard. "I remember so clearly being in their shoes and wishing that someone would take the time to answer my questions and help me through the complex process of post-secondary planning. I get so much satisfaction out of being that person for someone else. 
For more information on the program, visit emassbigs.org.