By Elaine A. Murphy, Special to the Reporter
December 18, 2014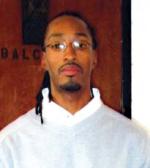 Evidentiary hearings in the retrial motion of Dorchester resident Sean K. Ellis, who was convicted in 1995 of the 1993 murder of Boston Police Det. John Mulligan, wrapped up last week with the testimony of retired Boston Sgt. Robert Foilb, who inventoried the victim's rented Ford Explorer a few hours after his murder.
Ellis's attorney, Rosemary Scapicchio, grilled Foilb about his failure during his inventory to find the slain detective's personal cell phone in the vehicle's compartment between the front seats. The phone was found there six days later in a "second search" of Mulligan's vehicle by a friend of the slain detective – a claim that at the time sparked a feud between police and prosecutors and that Scapicchio calls fraudulent.
The murder occurred on Sun., Sept. 26, 1993, in the pre-dawn mist outside the Walgreens on American Legion Highway in Roslindale. Mulligan took five bullets in the face as he slept in the SUV that was parked outside the store during his private security detail. His killer got away unseen, and with the detective's service pistol.
Two years later, Terry Patterson and Sean Ellis, teenagers at the time of the crime, were separately convicted of joint venture after prosecutors persuaded juries that they had plotted to kill Mulligan to steal his gun as a "trophy." Both maintained their innocence, and Patterson was freed from prison in 2006 after fingerprints that police claimed were his on Mulligan's car window were discredited as scientifically inaccurate. Ellis's case was reopened this year after Scapicchio filed a retrial motion citing both third-party suspects she claims were not disclosed to Ellis's trial attorneys, and newfound criminal ties among the victim and three investigating detectives.
The 911 call reporting Mulligan's murder was logged in at 3:49 a.m., and Sgt. Foilb arrived at Walgreens to secure the vehicle some five hours later, at 8:30 a.m. After it was towed to the D Street police facility in South Boston, the sergeant compiled an exhaustive inventory of its contents, listing several small items he had found in the center compartment, among them nine Dunkin' Donuts napkins, six small pieces of plastic, a key chain, a Panasonic battery, sunglasses, and an open pack of Lucky Strikes – but no cell phone.
Knowing that Mulligan carried a phone, police declared it stolen, but asked the press not to disclose this in hopes it might lead to the killer.
Six days later, on Oct. 2, the victim's close friend and Area E -5 colleague, Det. Kenneth Acerra, initiated another search of the vehicle at D street, saying he wanted to find Mulligan's cell phone charger. Acerra said he came across the missing cell phone in a separate "secret compartment" within the center console. The report of the phone's recovery – not written until Feb., 3, 1994 – stated that the phone was in the vehicle all along, but no one knew anyone was looking for it.
Mulligan had purchased this cell phone plus three others to share with Acerra and another station-house colleague, Det. John Brazil, under the same contract. It was later revealed that Acerra and Brazil were involved together in drug-dealer robberies, along with Acerra's longtime partner, Walter Robinson.
Scapicchio's theory is that Mulligan was involved in the robberies as well, and that Acerra removed the phone from Mulligan's vehicle and "wiped it clean" of phone numbers to erase evidence of criminal activity. Crime scene photographs and video show Acerra at the crime scene the morning of the murder.
Earlier in the hearings, Scapicchio called as a witness the woman whom detectives interviewed immediately after the murder, telling her she was the last person Mulligan called from his phone. "So someone had those numbers," Scapicchio pointed out in a post-hearing interview. The attorney also noted her skepticism that Mulligan would keep his cell phone buried in a hidden compartment, rendering it inaccessible.
Last Wednesday, under the defense attorney's questioning, Foilb said he did not see the "secret compartment" in Mulligan's console and at the time of his search was unaware of its existence. He said he later dusted the recovered cell phone in the lab for fingerprints but found none, not even Mulligan's. He did not find that unusual. "Not even [prints from] the person using the phone each day?" Scapicchio pressed.
Throughout the hearings, which began with three days of testimony in August and continued with three more days in November, Scapicchio has sought to underline the criminal links among Mulligan, Acerra, and Robinson. The latter two were convicted in 1998 of a decade-long spree of falsifying search warrants in order to rob drug dealers and illegal immigrants. Scapicchio, in her motion, has brought forward federal grand jury testimony that three weeks before his murder, Mulligan had assisted Acerra and Robinson in robbing Commonwealth Avenue drug dealer Robert Martin. She has also presented a 1993 Boston Police Internal Affairs report documenting allegations that Mulligan and Robinson robbed a Brighton drug dealer at gunpoint in 1991.
Prosecutors have countered that Mulligan had no way of knowing the September 1993 Martin drug bust was illegitimate, noting that his name did not appear on the search warrant nor on any other falsified warrant submitted by the disgraced detectives. And, since the Brighton armed robbery did not involve a search warrant, they do not consider it part of the men's criminal scheme.
Scapicchio argues that Acerra, Robinson, and Brazil's double lives as partners in crime with Mulligan was a conflict of interest: They investigated Mulligan's murder while intent on covering their own criminal tracks. She believes Acerra wiped Mulligan's phone clean and brought forward the teen-age niece of the woman he lived with – the only eyewitness in the case – to identify Sean Ellis from photos, effectively halting the investigation.
Moreover, Mulligan's girlfriend's roommate, who lived at Mulligan's condominium complex, told police that Walter Robinson removed money from the detective's condo unit immediately after his murder – money never declared to the police department, Scapicchio points out. She believes the funds were illegal proceeds from drug robberies.
The attorney cited further ties binding Mulligan and Acerra: They lived in the same complex; Acerra had a key to Mulligan's unit; and he bought his unit from Mulligan (who had purchased six as investments) using a down payment he borrowed from Mulligan.
With the evidentiary hearings now at an end, prosecutors Paul Linn and Edmond Zabin and attorneys Scapicchio and Jillise McDonough will have 30 days after the hearing transcripts are completed to submit their final arguments. They will then present oral arguments on a date to be determined by Judge Carol Ball, who is expected to rule on the case in the spring.